Welcome
WE OFFER OSTEOPATHY, SPORTS MASSAGES, COUNSELLING & COGNITIVE BEHAVIOUR THERAPY (CBT)
At The Shirley Practice, we have a great team of therapists each of whom understands how the others work. That way we can build a treatment plan around you. We've established a good working relationship with the local GPs around Croydon, many of whom refer patients to us for physical therapy and rehabilitation, and who receive referrals from us when we need to ask for further investigations like x-rays to be done. We can also arrange for tests like MRI scans to be done privately within 24 hours.
If you're not sure what you need, just call us and we'll be happy to discuss the options available to you.
Wherever possible we aim to accommodate patients on the same day.
Back and Neck Pain
Back and neck pain is common, and its causes range from acute trauma…
Sciatica & Disc Injury
Treatment & prognosis some of the most common reasons for presenting to my practice…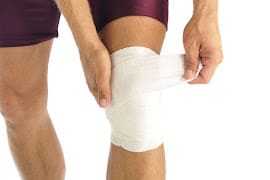 Post-op Recovery
Operations and surgical procedures inevitably involve a degree of trauma…